Category Archives: Weekly Updates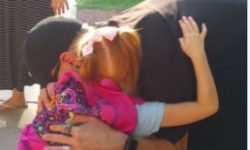 Welcome to my week in review aka the ironies of my life!
It's been an interesting and exhausting week, but here are the highlights for your amusement, judgments, critiques, or whatever other feelings that might surface.
My House Munchkin's antics…
She let me know this week at bedtime that stuffed animals are fake. And she said it in that… "how could you not know this gramma?" tone.
And that would be fine, except it came from the same child who says her left foot is a cat and her right foot is a dog… and is regularly talking with them to let them know it's ok to come out from under various pieces of furniture!!