Category Archives: Trucker Life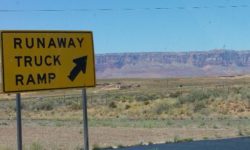 I've been professionally driving now for 10 years. In that time, I've driven more miles than I drove in the 20-something years before that. And yeah, I've learned a few things, but I spend more time dodging those drivers who apparently never did!!
So I just wanted to share a few quick tips that may lengthen your life span while you're out on the road doing whatever it is you're doing.