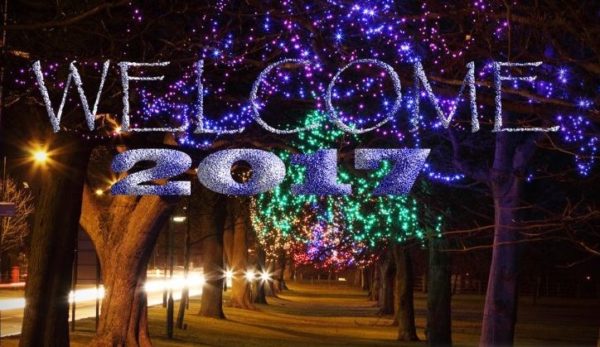 I'd considered doing my usual "look back at the year" thing today, but I just didn't do much, good or bad, last year. So I'm gonna keep it short and sweet.
I wasn't really looking forward to 2017 this week. Not because I'm not looking forward to a new year getting started. I think it was more because I was expecting to be further along in the healing process of my ankle… and knee.
I mean seriously, I broke myself in February… of LAST year. They originally told me I'd be down six to eight weeks, and I thought THAT was going to be horrid! Now it's closing in on an entire YEAR!! So I don't really feel bad about having my damn 2-day pity party!!
But no worries. This'll pass just like all the other "down" moments I've had… because I refuse to give into the negativity that you can drown in when you're not able to do the things you used to!!
So what about you? Is there something that you weren't looking forward to as 2016 left and we entered 2017? Did you let it bog you down for a bit, or did you face it head on and decide you were the one in control? Please share your thoughts in the comments… it makes me feel much better to know that I'm not the only one who has occasional pity parties!!
Take care,
Debi aka @GenXBrat
p.s. Be sure to subscribe for updates and to join in on the conversations!