Tag Archives: challenges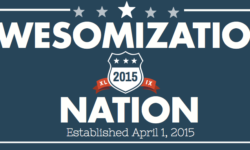 The Awesomization Nation by Nicole Dean is starting!!
Are you looking to make some changes in your life? Not living the way you'd like to be? Is your business going the way you'd planned? Or have you been wanting to start your own business but just don't know how? How about leaving a legacy when you go. Would you like people to remember the little things you did to help leave the world just a little better than you found it?
Sounds like a tall order right!?!
If you're interested in making changes… in your life, your business, the world, or any combination of the above but you haven't had the support or motivation to make it happen… feel free to sign up and come join in!! Right now it's only $17!! And for that price, you won't believe the incredible people you'll have access to!