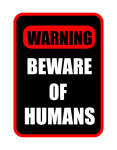 Yes. I'm aware that we're told NO ONE should text and drive.
Well,  I've been called a lot of things in my life, but naive has never been one of them!
There are ALWAYS going to be those who will continue, in spite of warnings, laws and scary videos… because they believe they're safe, careful, or in an ok place to do so… And they can.
Well, if you're one of those people, and you keep looking up only to see that you're in the wrong lane or across the lane lines, OR you're now going 10mph slower than you were… You do NOT multitask well so… KNOCK. IT. OFF!!