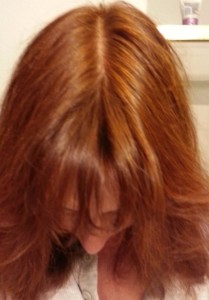 I just finished step two of dying my hair using a 50/50 mix of pure henna and indigo (also known as henndigo). The images above show you where I started (with WAY too much gray in my brown hair!) to using the pure henna only (WAY too much red!) to where I ended up (a nice shade of medium brown with NO gray!).
Not too bad for my very first time using henna hair dye, even if I do say so myself! I may even get brave (once I've given it time to finish doing whatever it does over the next few days) to add some darker color in here and there.
If you read the first post I did covering step one, you know that my hair had turned a very pretty shade of orange (I never did understand why they called my brother a redhead… IT'S ORANGE!).
This step had me more worried than the first one, mostly because everything I'd read told me that if I didn't get the henndigo on fast enough, the indigo in it could possibly stop working… meaning I'd be spending another two hours turning my hair more orange instead of the medium brown I wanted.
That would NOT be cool!!
I left it on for two hours. That seemed to be the consensus on how long the indigo would take to stop processing before the pure henna took over.
It was a lot easier to wash out than what I'd read too! I'd bought some cheap Suave conditioner because that was supposed to make it easier to get the gunk out, but I didn't need any of it. All I had to do was keep rinsing till the water ran clear.
I also didn't wash it when I was done because the research I did mentioned to leave the indigo to process for a day or two first.
Here's a pictures of how it turned out. It's weird because the pictures make it look lighter than it looks in the mirror. But it's not orange or green… so I'm happy!! I'll take some more pictures over the next two days to see if it changes at all.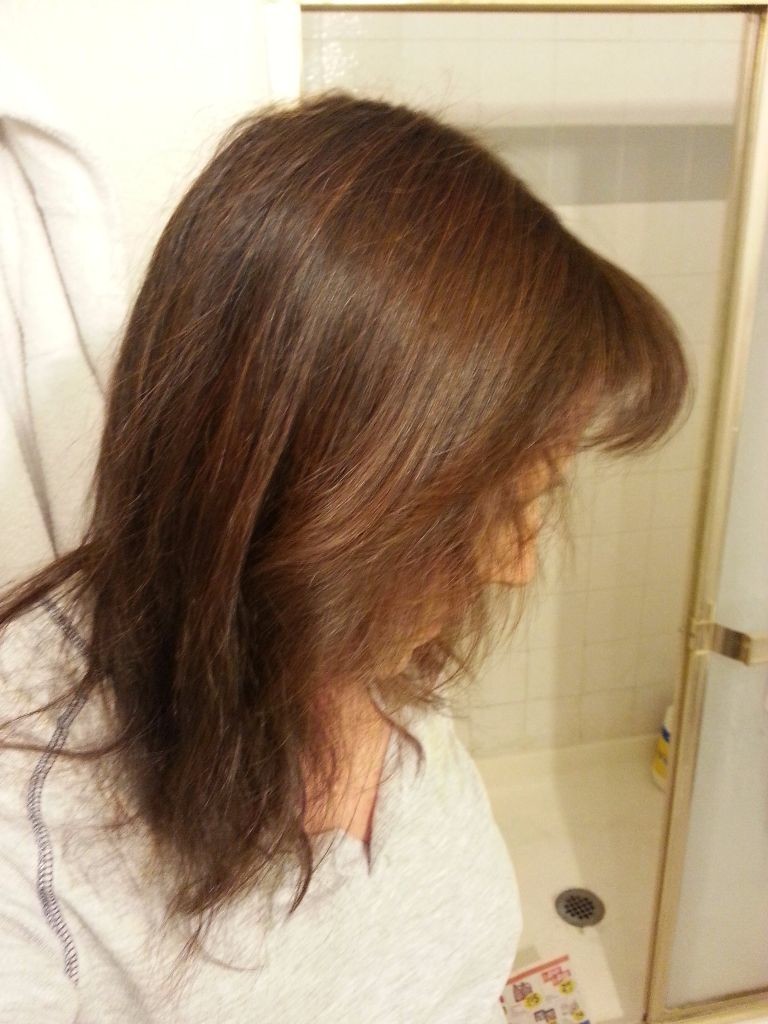 Have you ever used henna to dye your hair? How did it turn out the first time you used it? Let me know in the comments!
Take care,
Debi aka @GenXBrat
p.s. Be sure to subscribe for updates and to join in on the conversations!
2 thoughts on "
My Henna Hair Dye Experiment – My Hair Isn't Green!!

"