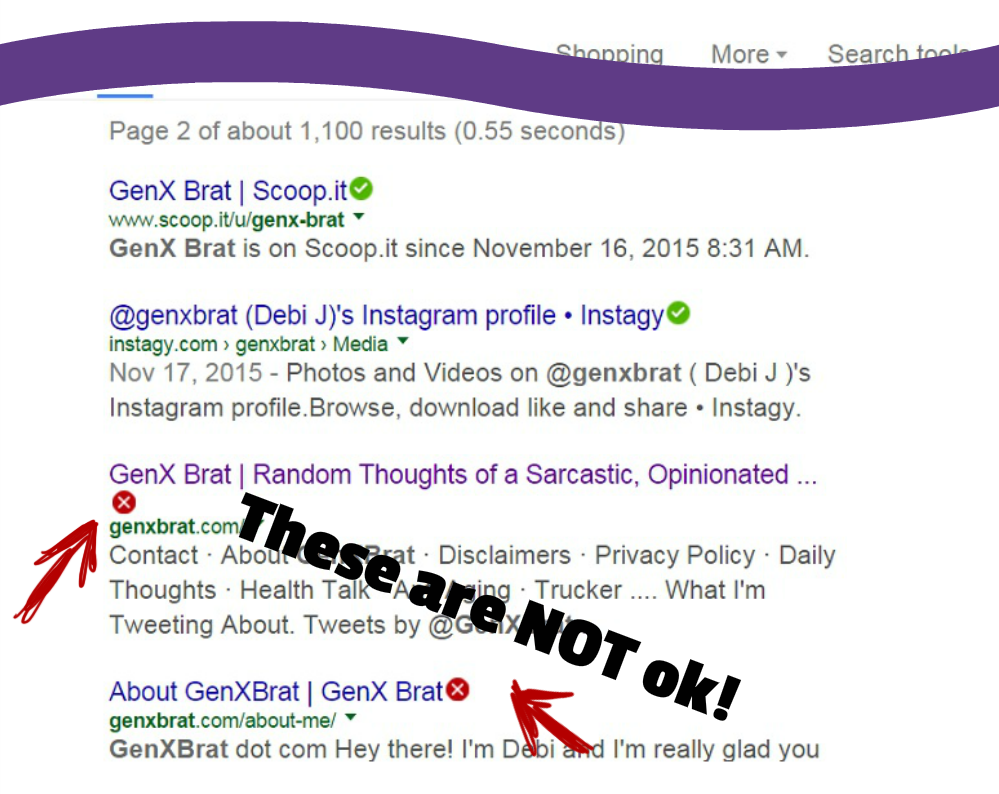 Back in October of last year, my blog got hacked. At that point, I thought @McAfee Site Advisor was a useful tool, since the warning that suddenly popped up saying that my blog was malicious.
I spent the next two weeks getting my blog set back up… installation of backup files, password changes, file cleanup and more.
But the popups keep showing up that say my blog's malicious, even though everything has been fixed.
Initially, there was an option to dispute… so I did. But then I never got a response. Then the screen started popping up while I was on the Admin side adding blog posts. I again sent a dispute and asked how to get this issue resolved… no response.
This week, I signed up on their "Trusted Source" website, specifically so I could set up an account and send a support ticket to someone who may be able to help.
I waited over a day for the coveted email stating that they trusted ME enough to set up an account.
As soon as I got the email, I went online to log in and got an error saying that my password was wrong. After 3 unsuccessful logins, I hit the "Forgot Password" link. I got an email within 5 minutes containing my username, along with a new password, and a link to the site.
Then, rather than being able to login and submit a ticket, I continued to get an invalid password message. Two new password changing emails later, and I still can't log in to get any assistance.
And yet they continue to show popups telling ME (and anyone else who has the plugin installed) that MY blog is the problem!!!
And while I know I can solve the popup problem by uninstalling the plugin, that won't accomplish what I want. If I'm getting these popups, then other people who have the damn thing installed will be getting them as well. And I'm sure it's already costing me friends because some people won't know why the messages are coming up and will trust McAfee and leave before we ever get a conversation started!! Not to mention I'm learning to ignore their warnings while I personally browse, because I now know they're not always right!
If anyone has run into this issue or knows how I might go about solving it, please, drop me a line and let me know!!
Take care,
Debi aka @GenXBrat
p.s. Be sure to subscribe for updates and to join in on the conversations!
2 thoughts on "
McAfee Says My Blog is Malicious – With No Clear Way to Dispute It!

"