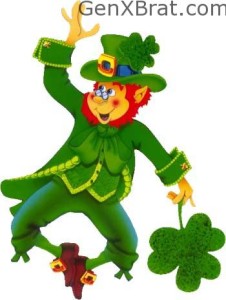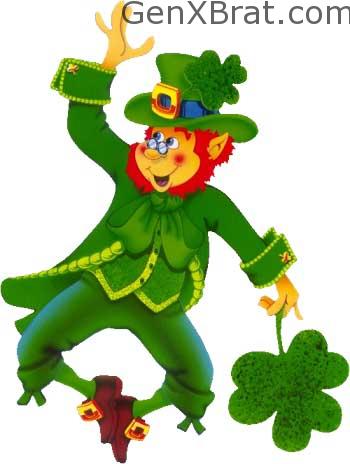 My wish is that it's completely green and pure gold for you (and that you don't get pinched)! 🙂
You know, I remember getting dressed in green and going to the St. Patrick's Day parade as a kid, but we just don't do that anymore.
Maybe it's because St. Patty's has become more about green beer and partying. Maybe it's because I don't have any of my Irish ancestors here in the States. Whatever the reason, it's just not the same as it used to be.
I think it was much more fun for us as kids. Back then we didn't know about the "drunkfest" side of the holiday. And I'm just not that into spending a day peeing in shades of green! 🙂
As a kid it was about wearing green, coloring your and your dogs fur green, and pinching people who were brave enough to NOT wear green. And while I still wear green, pinch people, and am more than willing to color my pet green for a day, it's just not the same.
So, for those of you who celebrate by going out to have a few green beers… Cheers! (to you AND your designated driver… hint, hint) 😉
For those of you who have kids who wanna color the family dog or cat green, you may try reminding them that most pets don't like to take a bath and recommend maybe a green sweater or a green collar with St. Patrick's Day balloons tied to it might be a better way to go… I doubt you'll be able to talk them out of coloring the dog but hey, you can give it a shot right?
No matter what, enjoy the day and have a very happy holiday!
Warm regards,