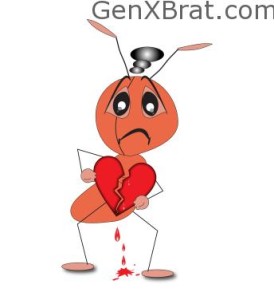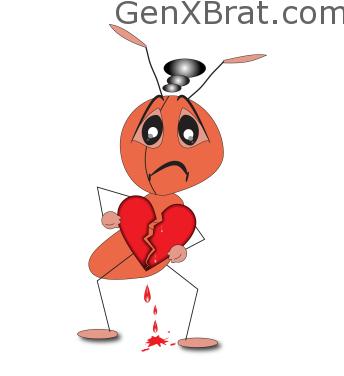 Yep. My heart is broken… and I don't know if it can be fixed.
I've been with the same man for five and a half years… and he walked out of my life last night. Without going into a lot of detail about the things that led up to this, I'll just say that it's tough integrating families from different backgrounds and different cultures.
Can things be made better? Well, that depends on a lot of factors. Some that I can control, but most that I can't.
And honestly, I'm not even sure at this moment that I want to try. I haven't hurt like this since my mom died (and that was pain I'd never experienced till then). So my thought right now is that if we were to work things out, to get past this issue, it will simply open my life up to being hurt like this again.
I'll leave it at this for now. Only the future will show what's in store for all of us.
"Maybe someday she'll grow up and realize that her dad deserved to be happy too."
5 thoughts on "
Whoever Said There's Such a Thing as a Good Break Up, Has Never Had a Broken Heart

"