Showing all posts by GenXBrat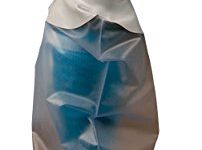 I never had a cast for my broken ankle. The Emergency Room doctor put me in a fiberglass cast initially (partial casting for the back and sides). But my Orthopedic Surgeon put me into a boot straight from surgery.
I'm thinking he saw "newbie" written all over my face when I walked in the door and thought, "Good grief! If I put her in a cast, she's gonna dissolve it in the shower and I'll be redoing it! At least in a boot she can blow dry the insert!"
And given my showering track record the first time through, he'd have been right if that was his thinking!!